You've heard all about "influencers" and "brand ambassadors." Maybe you know them as "affiliates". I'm none of these. I'm just a girl. Standing in front of a company. Asking it to give discounts to her friends. (Ok, really. I'm all of them. I just wanted to use that line from Notting Hill.)
But that is kinda sorta how it happened. With me standing in front of specific products. First with an online meal-planning/recipe-organizing site. Then protein bars. There was the planner I fell in love with. And the monthly Instagram training membership. Followed by the most luscious body scrub I've ever lathered on my dry skin. Products I actually use.
Each of these companies offered one of three options for receiving commission or perks.
Automatic – anyone could share an affiliate link
Apply – a little bit of a background check (probs, are you an asshole on social media or run a solid page?)
Nothing – I literally wrote them an email asking for a code to give to my friends (the power of the pen keyboard.)
I used to talk a lot about what I DON'T LIKE. And aside from one company in particular, in which I have invested for 13 years and have firsthand knowledge, I no longer talk about what I DON'T LIKE.
Would you like to hear about what I DO LIKE? Sure, thing! (And because I have to be above board, all links are affiliate links, meaning I am compensated when you purchase with that link, or I receive points/credits towards future purchases myself.)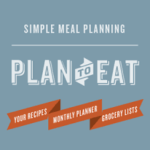 Better than Pinterest. Or Google Drive. No more screenshots on the phone. This site does it all. Upload recipes. Categorize them. Create a shopping list. Share recipes with other members. Meal plan and add to your digital calendar. No more recipes in several places. There is actually so much more this site offers. I've only skimmed the cream off the top! LOL. It goes on sale EVERY November. So, use my link and hold out for their offer of 25% off. I do. Every year.
First recommended to me by Menopocalypse author, Amanda Thebe, I fell in love with these INSTANTLY. They are unlike any other chalky protein bar. Lower in sugar. Higher in fiber. Low in calories. And taste like a chocolate bar. They are REAL CHOCOLATE – so yeah, they are gonna melt. Me, I keep them in the fridge. I am focused on getting a specific amount of protein a day and these definitely help.
A bit unconventional, the Push Journal has literally increased my productivity and challenged my ability to reach some pretty lofty goals (which, this year, have all seemed to be financial in nature – paying off debt, school loans, retirement. You know, fun adult stuff. LOL.) The brainchild of Chalene Johnson, the idea of choosing a Push Goal was first introduced to me over 10 years ago. At that time, while immersed in a consumer fitness business, I used her Push Method to earn a trip to the Bahamas with the company. Each journal covers one month. Which, yeah, seems counterintuitive. But, it truly works for me. I triple-dog dare ya to try it. Keep your eye out for added amazing specials and discounts.
Friends. When I tell you that after trying scrub after scrub after scrub-a-dub-dub that this one is my soul-mate, I may sound dramatic. But I mean it. After receiving it as a gift, I went on a deep dive to learn about other Buck Naked products, only to become even more smitten with this company. They are just super cool and love people. All people. And aren't afraid to speak up on behalf of humans everywhere – even though they are also running a business – I mean, they do NOT hold back. And I respect that. When I say you should totally click the link and check out their goodies, I feel like I'm giving you (and anyone you buy for) a gift. Go ahead, now. (My link doesn't give a designated discount, but the company does offer specials often – so use my link to head on over.)
If you think you know all about Instagram or who to follow on Instagram to tell you everything about it, I think InstaClubHub has them beat. For a low monthly fee (which is nothing if you run your own business AND need those precious write-offs) Chalene & Brock Johnson (mom and son) have created a fantastic community with tutorials, live trainings, and fantastic content. The IG Bio training ALONE has been worth it and with all the changes that IG makes each month, these two keep up with all of it and pass it along to us. (No initial discount, but you do receive points for completing trainings which can translate into free months!)
I do hope you'll check these out. I've curated the companies I am sharing here, so you can be confident that indeed I am an actual customer!
(Hey, did I just stealthily shoot you my Amazon affiliate link? Did. I mean, I know you're headed there anyway.)